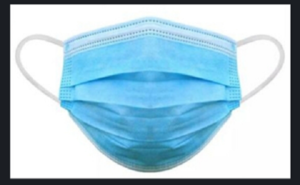 Disposable Masks - 20 Pack
IN STOCK NOW!!! This item is a 3-Ply Disposable Face Mask, which provides a physical barrier to dust, dirt, debris, smoke, bacteria and viruses. Multi-layer design blocks air pollution to protect user. Folds expand to offer full coverage over nose and mouth. Nose piece along top of mask allow for a custom fit. Lightweight with elastic ear loops, very easy to take off. This face mask is ideal for use at home and in restaurants, stores, beauty salons, nail shops, pet shops as well as other environments that require respiratory protection.
20 Pack - Disposable Mask:
For detailed PRICING, please select "Add to Cart" to view the ordering/pricing grid.