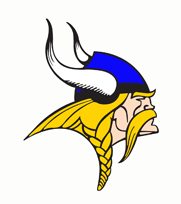 Welcome! and Congratulations!
For a Limited Time only. Check out our Varsity Letter Blankets, We supply letter to the Blanket only.
Central Catholic Varsity Letter Winners. Congratulations your Hard Work,Practice and Dedication has rewarded you. Now you can display your school Letter with Pride and in Style. Tradition never Graduates, so wear your jacket proudly along side your friends and with ALL past Letter winners.
We hope you find this site simple and easy to use in ordering your Varsity letter jacket. Once you've receive your Chenille Letter from the Athletic Director, All you have to do is try on a friend's jacket or come to our store for sizing. Once you complete your order online simply drop your varsity letter off at our store.
If there are additional Patches or inserts, be sure to mark it on provided space on the order. Sport inserts must accompany the order at the time you Place the order or An additional fee of $25will be required for the seamstress to do alterations.
Additionally, we've added some basic choices for a long sleeved and short sleeved T-shirt. The shirt will be imprinted just as you see it.
If you do not want to use our online site, Just email us and we will send you the order form electronically for printing.
GO Vikes!!