To shop, click on a category, then click on the style you like.
Details including price will be on that page.
You may add that item to your cart.

All apparel items will have the Independence Tube Corporation logo on them as well as the Nucor Company logo.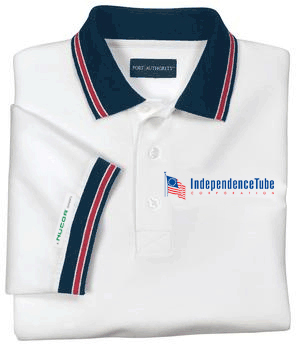 Example of Logo as it will appear on clothing
(no changes allowed)
Orders may be submitted any time.
Production dates will be
March 1, July 1, November 1
Orders MUST be submitted prior to those dates.