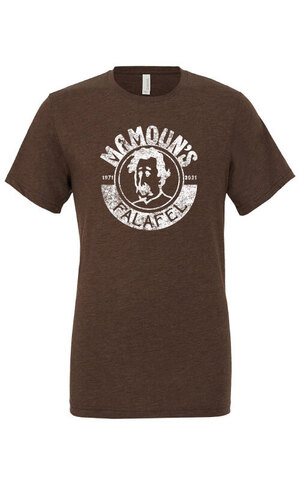 Bella & Canvas Unisex Vintage T-Shirt 2XL
Everyone wants to rock a Mamoun's Vintage tee shirt. With white/brown and a throwback logo and the softest cotton, this unisex shirt is the perfect gift for a Mamoun's superfan- like yourself. The only way it could look any better is with a Mamoun's sandwich as an accessory.
For detailed PRICING, please select "Add to Cart" to view the ordering/pricing grid.