NOTE: Minor Changes made already. This page is not exactly as it appeared 2011-2012.
The Morgan Company!
We can't wait to begin another school year!

This year, we are pleased to add a few new styles while keeping the favorites from years past.
And, just like last year, you can browse our site at your own pace, at any time of the day or night that works for you.

One free staff shirt is being provided to all staff again this year. Most styles shown are available as your free item; however, we are offering a few styles that are only available for purchase. These will be noted as "Not a Free Option."
Please note that your Free Staff Shirt will be listed in the shopping cart showing the price. We will adjust this when we send your emailed invoice. You will not be billed for the free item.

If you order additional items, you will have a

$2 fee added to your invoice.



The PVPV/Rawlings logo will be embroidered on the left chest of each item. The logo will be the standard 3-color logo on Red, White, Royal or Navy shirts. All other shirt colors will be embroidered with the 1-color/white logo unless otherwise noted.
These items are customized, so cannot be returned.
Questions?
Email info@themorgancompany.com or call 904.242.0472
If you would like to order any additional apparel, orders will be collected through August 16 at the Teacher Orientation and Planning Breakfast. We will be on-site with samples if you have any questions about fabrics, colors or sizes. Don't worry, we can modify or add to your order that day!
Orders placed by end of day

8/19/11 will be delivered Labor Day week (9/6-9/9)

at the latest!
We will continue to accept orders throughout the school year; however, we will group individual orders together in lots of 12 or more, so delivery times will vary.
How to Order:
Select the Category from the tool bar on the left of any page.
Click any image to view the size, fabric, color and pricing details about each garment.

When you are ready to order, click the "Add to Inquiries" button near the top of the description. On the order page, you will be able to select your color and size.

To add more items to your order, click on "Add More Products". When your order is complete, simply click "Send".

An invoice will be emailed to you from The Morgan Company.
We are pleased to offer PayPal as an option for accepting your payments! This allows you to place your order on a credit card or have it come directly from your bank account, in addition to paying by check.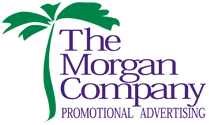 CLICK THE LOGO TO VIEW OUR MAIN WEBSITE