Welcome to The Athletic Rider company apparel store. All item and color combinations approved are available to purchase with The Athletic Rider logo embroidered on each garment.
Be sure to check out the Additional Products section to see Leah's favorites!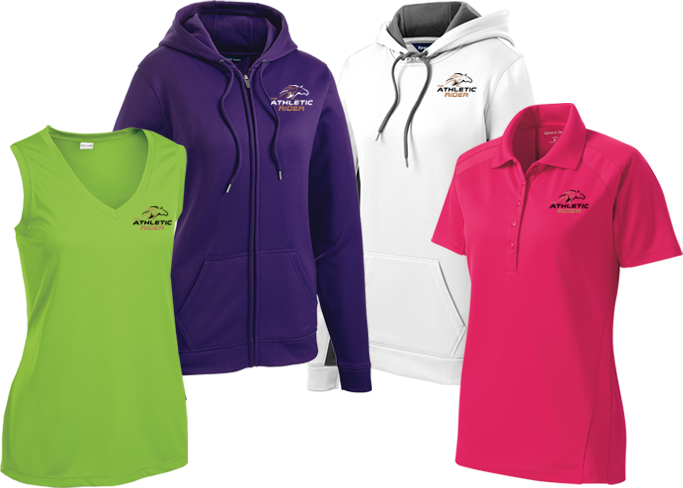 All purchases are made through Paypal, including Credit Cards(Visa, MasterCard, American Express & Discover) and typically take 10-12 business days to be delivered.
If you have any questions please contact Mason at Mason.Israel@proforma.com or Lisa at Lisa.Creighton@proforma.com or call (678)720-0404.
PLEASE NOTE:
The apparel items available to purchase on this site are made to order and are not stocked, therefore these items can only be returned if defective. Please check each items Spec Sheet that includes sizing information before ordering.