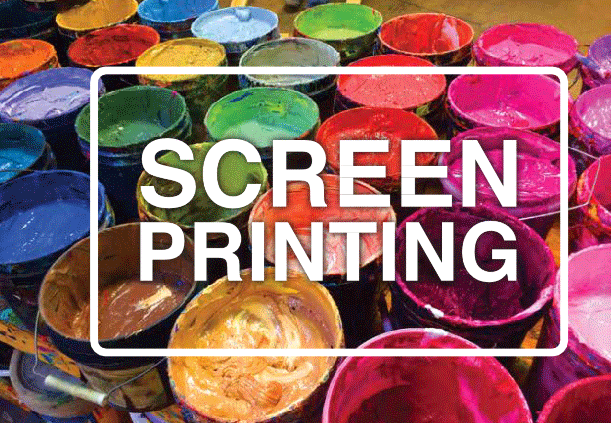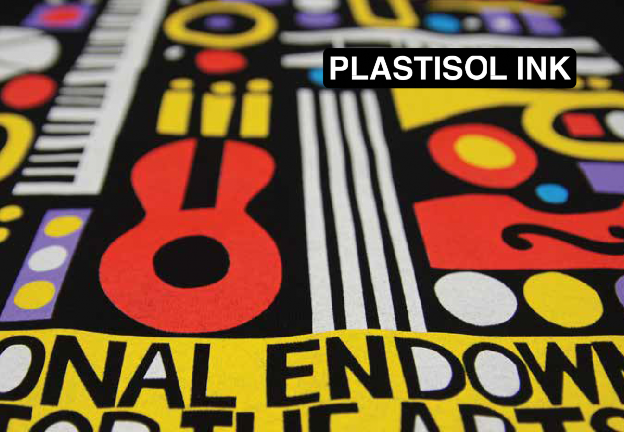 Plastisol ink is one of the most widely used inks in screen printing. It is made up of PVC particles suspended in a liquid plasticizer, making it both durable and flexible.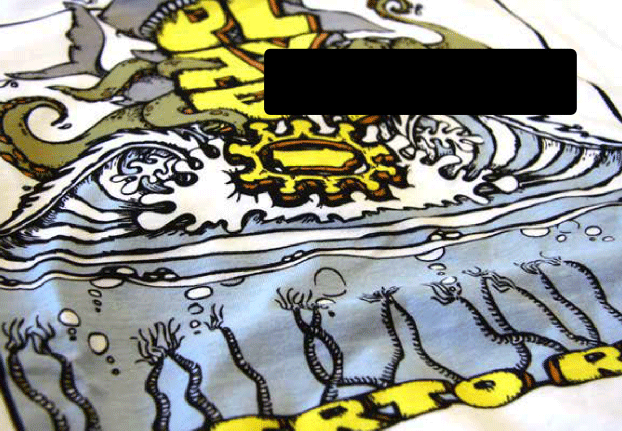 ECO-FRIENDLY WATER BASED INK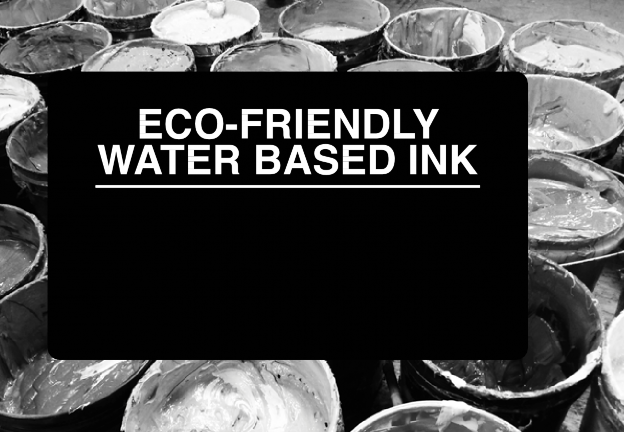 Water Based ink is the most eco-friendly ink on the market. The inks are dyed into the garment achieving a super soft feel to the imprint. It's the ink of choice for organizations looking to print "Green". It is used on white or very light-colored shirts, and works best with 100% cotton products.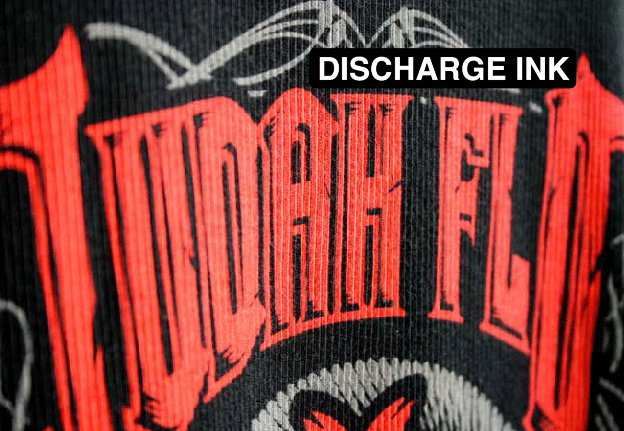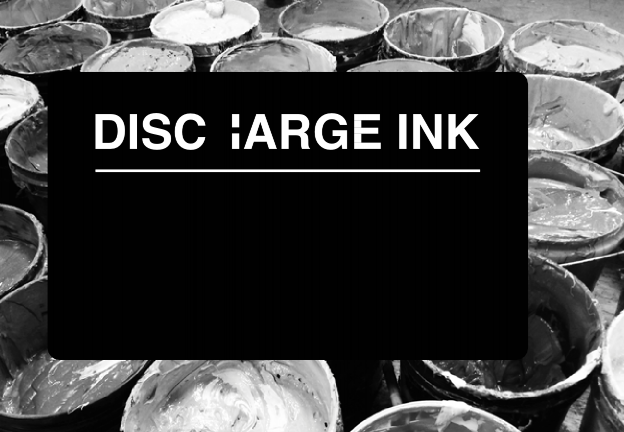 Discharge ink is another water based ink that soaks into the shirt's fabric leaving it super soft. The difference is that there is a discharge agent mixed into the ink that removes the dye in a 100% cotton colored shirt and can replace the dye color with another color. Discharge ink printing is most often used on dark garments.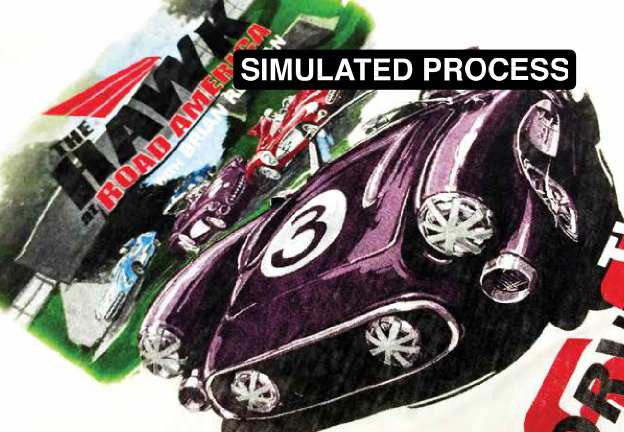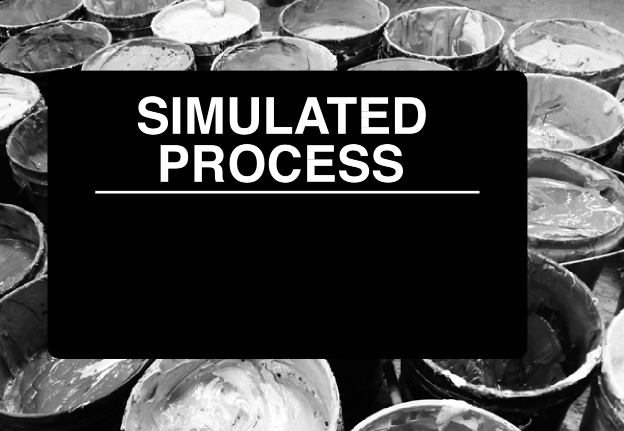 Simulated Process printing is the most commonly used type of printing for photo-realistic images and T-shirt designs that contain many colors.
This process uses elliptical halftones of opaque inks that layer on top of each other to create the multitude of colors in the art.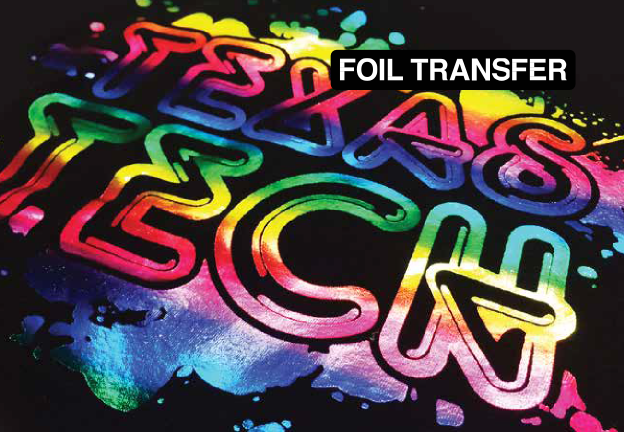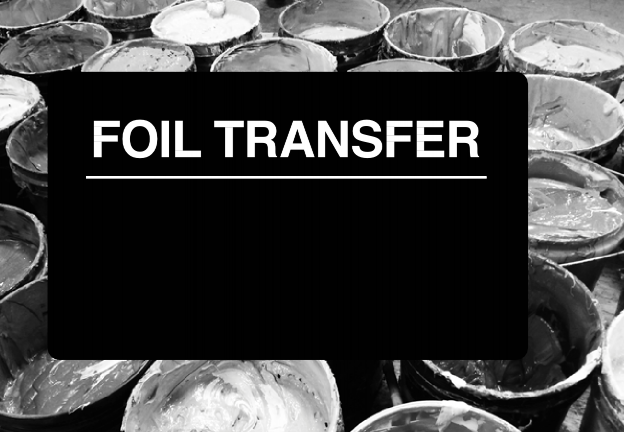 Foil Transfers are a great option when looking for a reflective surface or to make your favorite pattern stand out on a design. A metallic facing transfer is adhered to the shirt with clear adhesive ink. There are a wide variety of colors and designs available for Foil Transfers.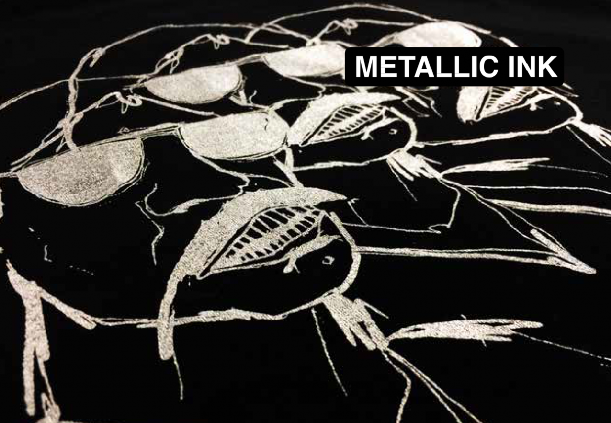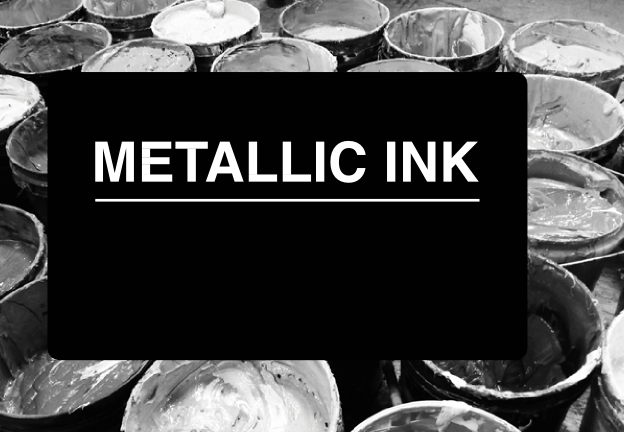 Go heavy and drop some metal into your design. Metallic Inks give you a subtle, unfinished sheen without the polished reflective shine of foil.
Available in Silver, Gold, and Copper.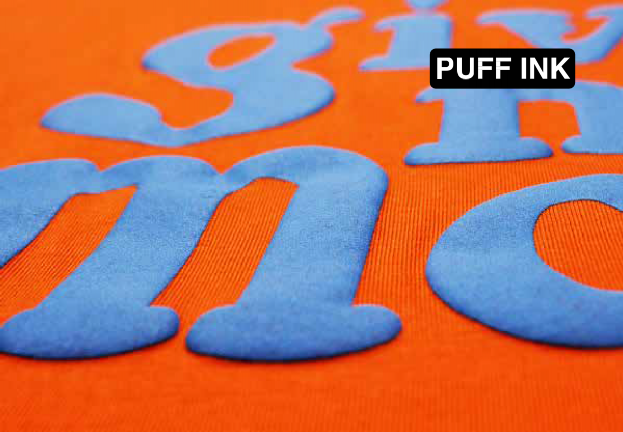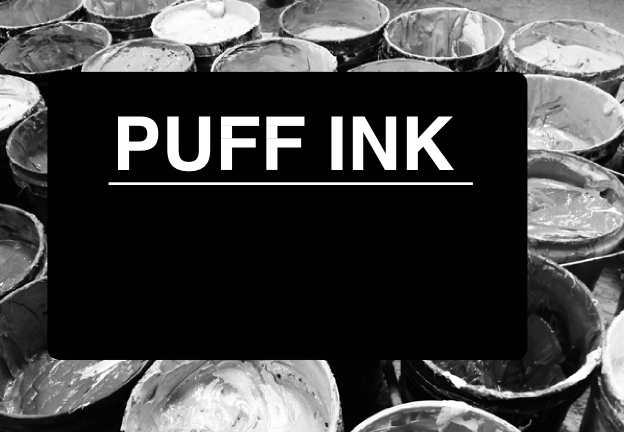 Puff inks are a great economic alternative to High Density or Super Gel inks, but have a much softer, marshmallow-like quality. This effect is created by adding a puff additive to standard Plastisol inks, which makes them rise like a freshly baked loaf of bread.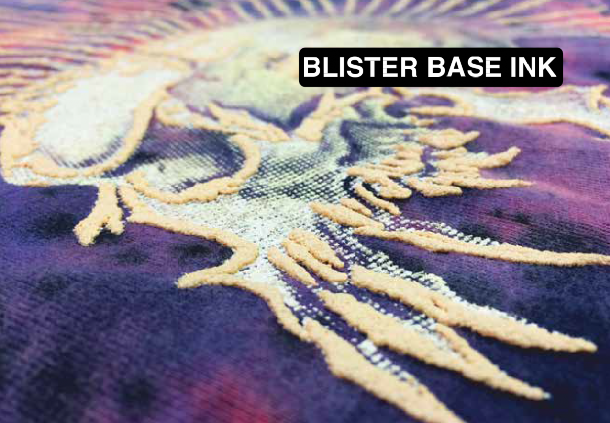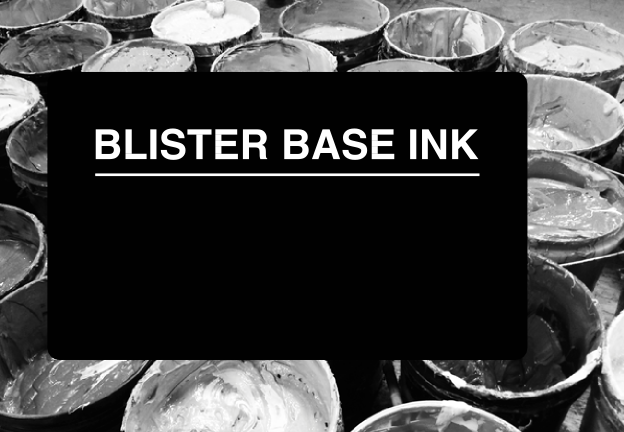 Blister Base ink gives a soft raised look with an irregular bubbling effect that simulates a blister in appearance. Each print will turn out slightly different due to fabric content, ink blistering effect, etc., giving a cool individual look to the art.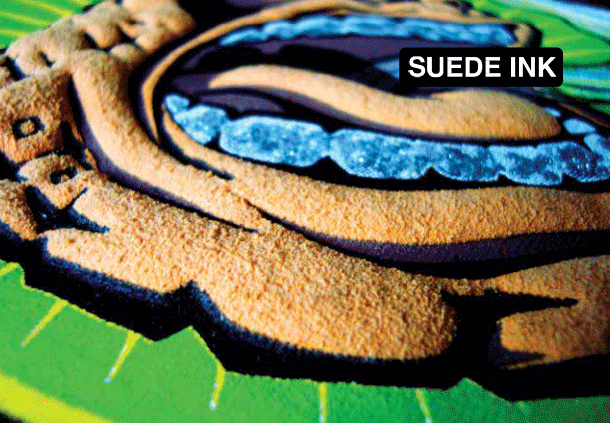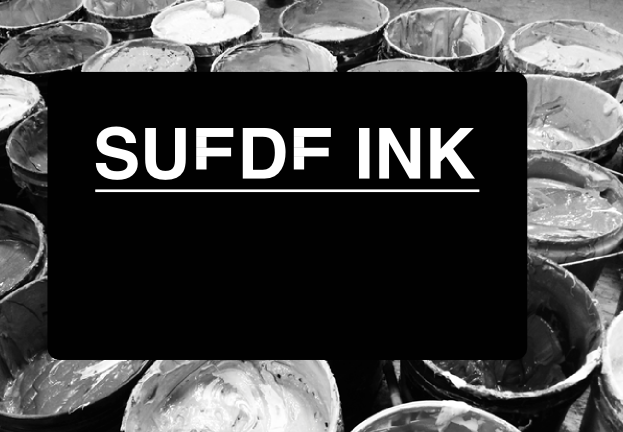 Suede ink was derived from Puff ink. The
process for printing is similar, but Suede ink results with a raised, fuzzy nap reminiscent of suede leather.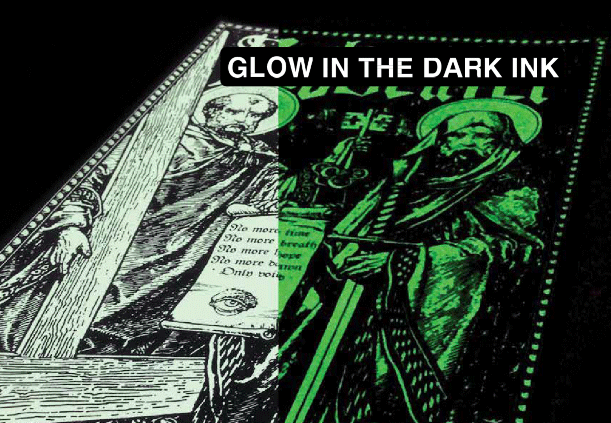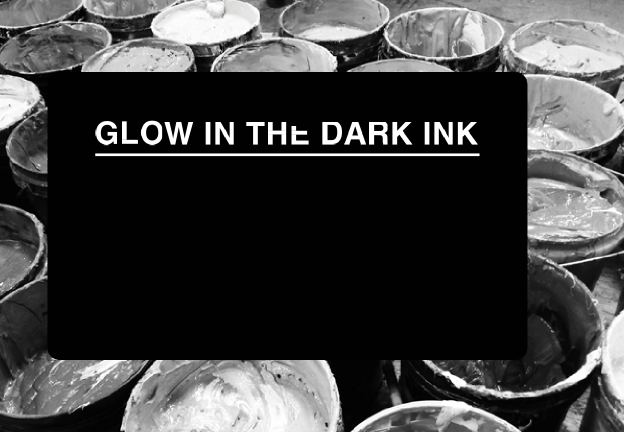 Put the spotlight on your designs with Glow in the Dark ink. Best used as an overprint with white or light-colored inks, this special effects ink is translucent and can be used over one specific area or all over your image. Due to the phosphorescent nature of this ink, the final print will have a slight green cast.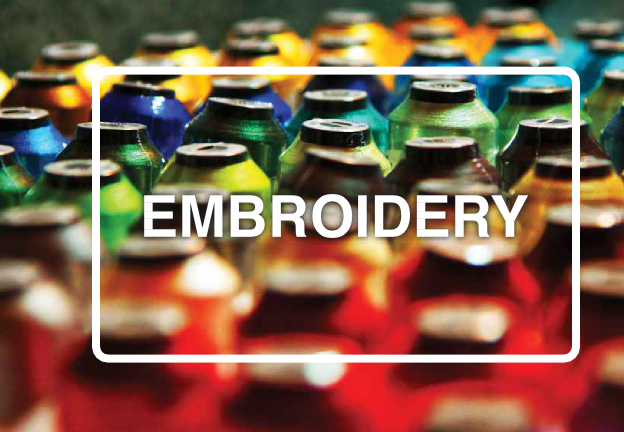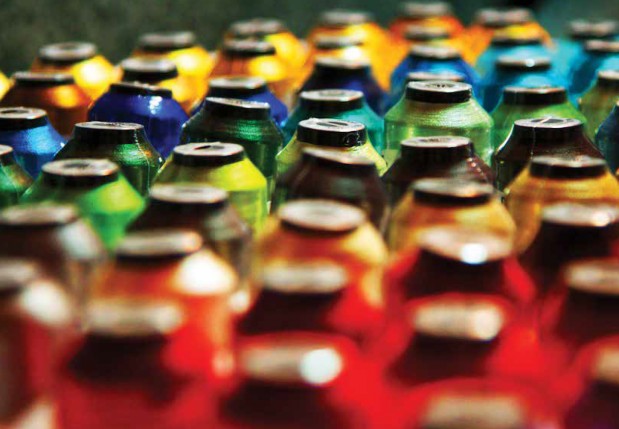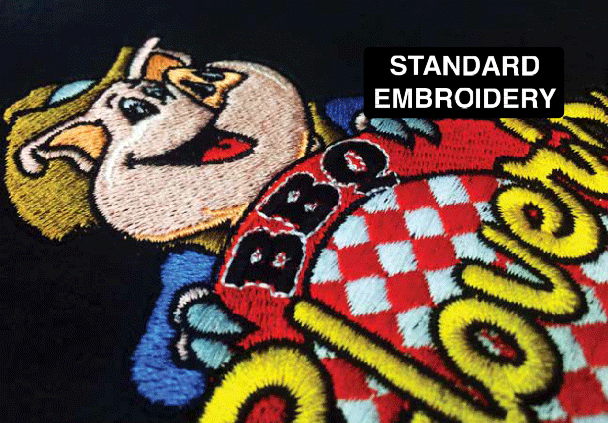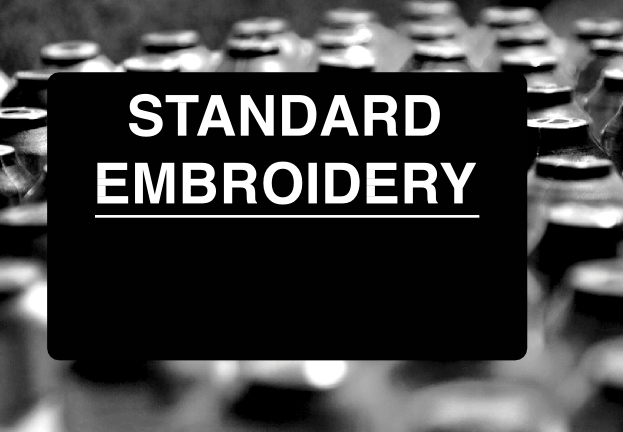 Standard Embroidery is a great way to show your logo on a variety of different
apparel. From a simple personalization to a large art piece, standard embroidery will
bring your designs to life.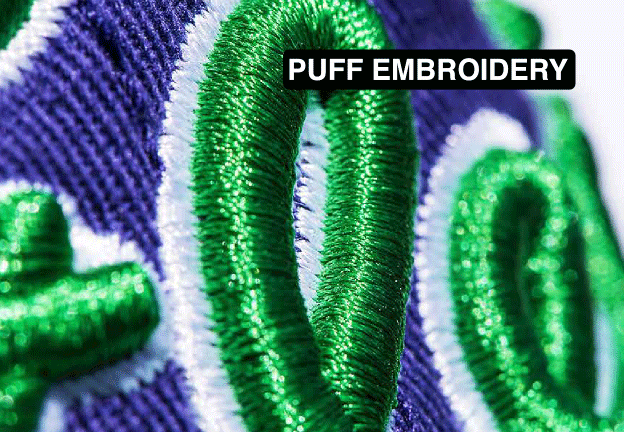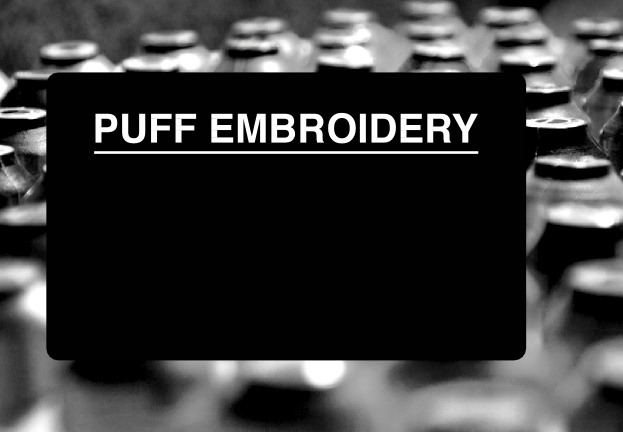 Puff is a technique where foam is inserted under the top stitch to raise the surface, giving a
three-dimensional look to your embroidery designs. The 3-D foam effect is commonly used on garments that don't require much washing.
Apparel like caps, jackets, and other outerwear are pieces that are best suited for this technique.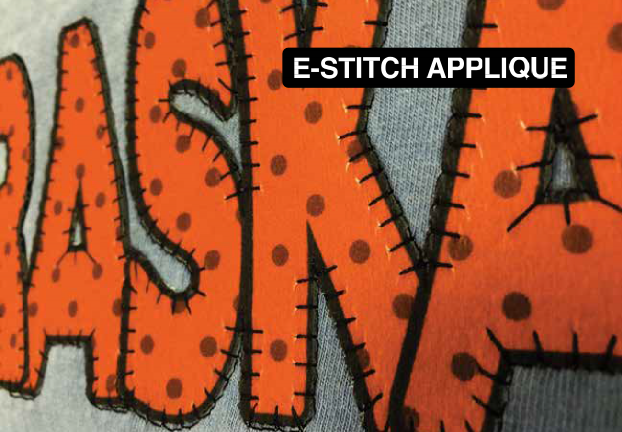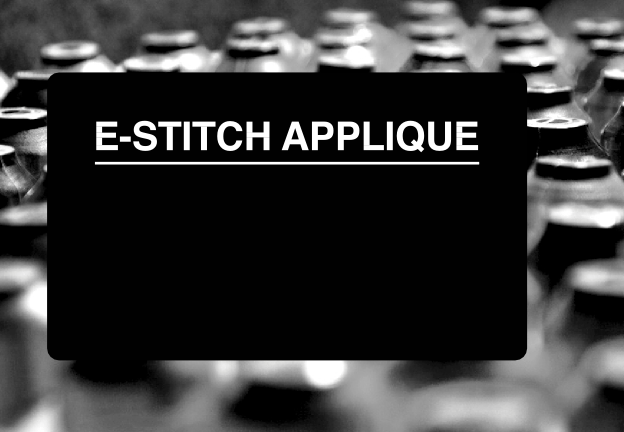 E-Stitch Applique is a process where your design is sublimated onto white polyester fabric then cut using a laser. The design is then sewn to your garments using the E-stitch method of sewing, which gives it a looser look while still securing the piece of fabric.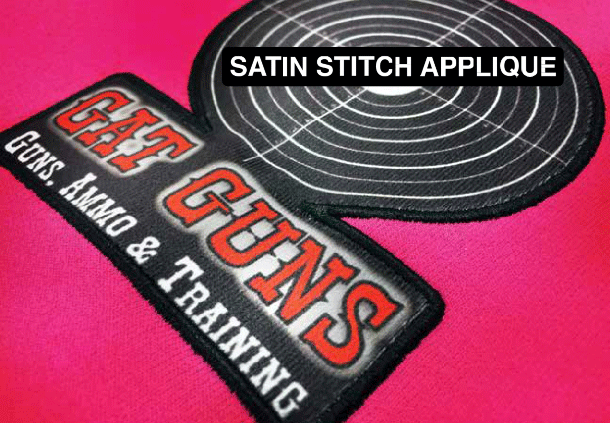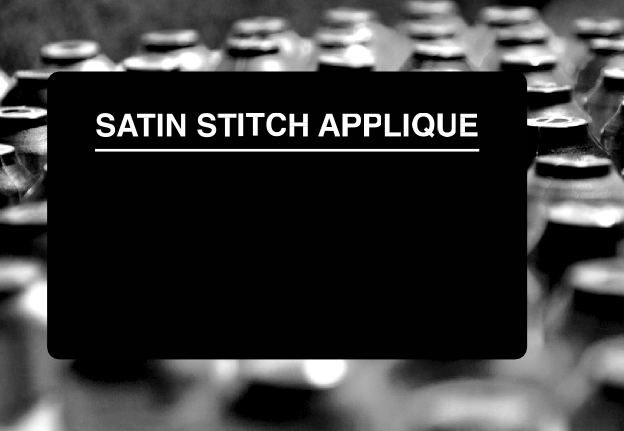 Much like E-Stitch Applique, Satin Stitch
Applique is a process where your design is sublimated onto white polyester fabric, then cut using a laser. The design is then sewn
to your garments using the satin stitch
method of sewing, which is a solid stitched border around the piece of fabric.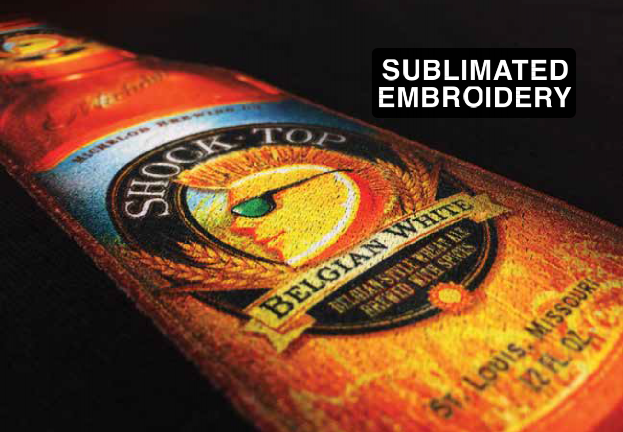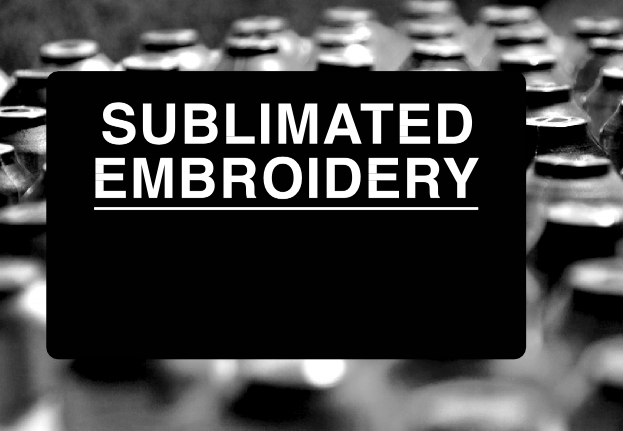 Since most thread is made of polyester, we can sublimate almost any design onto embroidery. The result is a very vibrant and unique looking shirt.
This process is achieved by first embroidering a white fill and then sublimating on top of it.

No longer do we sew sequins! Hotfix Sequins creates a much lighter feel than the previously sewn sequins that were stiff and thick. Adding Hotfix Sequins will take standard embroidery to the next level. Hotfix Sequins adhere to almost everything and will make it extremely Blingy!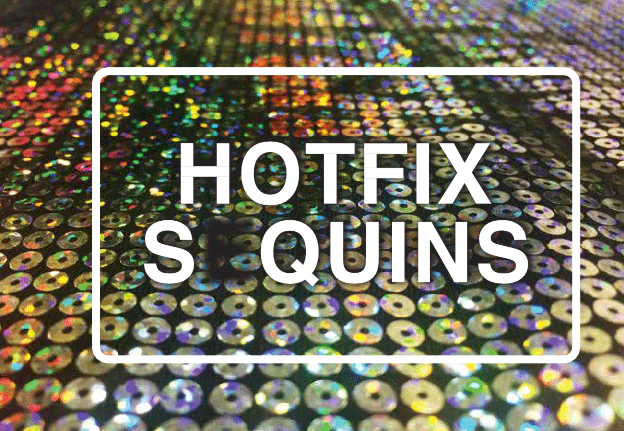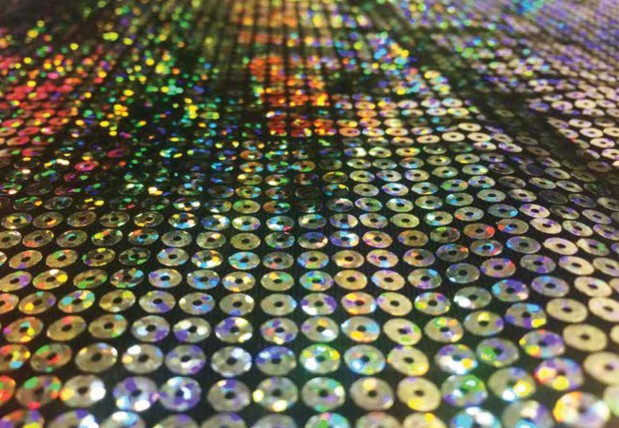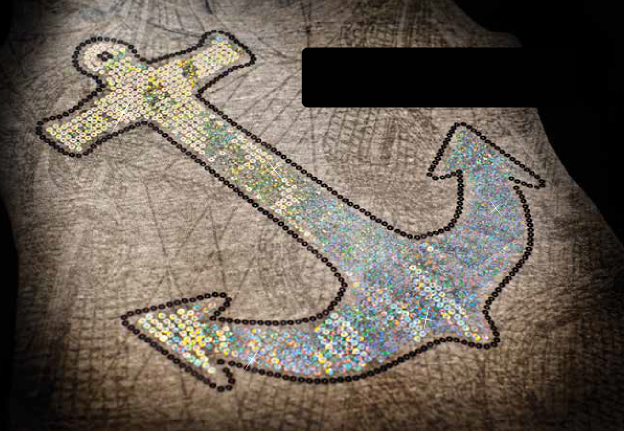 MIRRORED & HOLOGRAM HOTFIX SEQUINS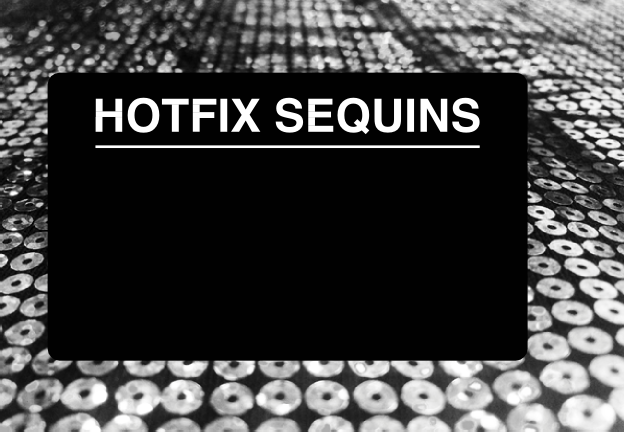 This type of sequins does not need to be sewn to the garment. With a much lighter feel than the previously sewn sequins they wear better, they are machine washable and dryer friendly, and they will not lose their luster like rhinestones. Hotfix Sequins have a heat activated glue on the back and are applied as a transfer with a heat press. They are available in a variety of colors and we can apply them to almost anything, so you can BLING whatever you'd like!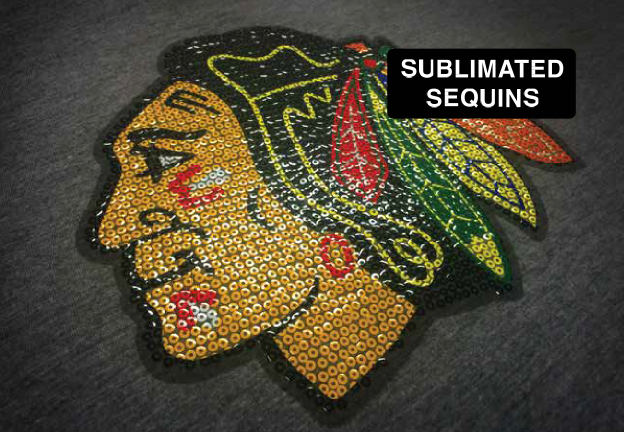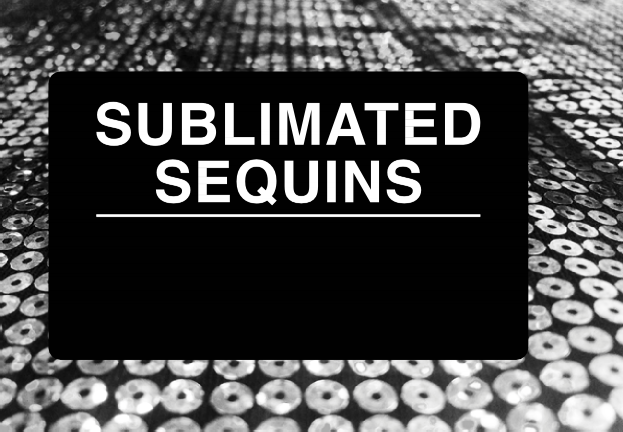 The Sublimated Sequins process takes white Hotfix Sequins, applies them to the garment, and then sublimates your colorful design on top of the sequins. This process can be done on both polyester and cotton garments of all colors!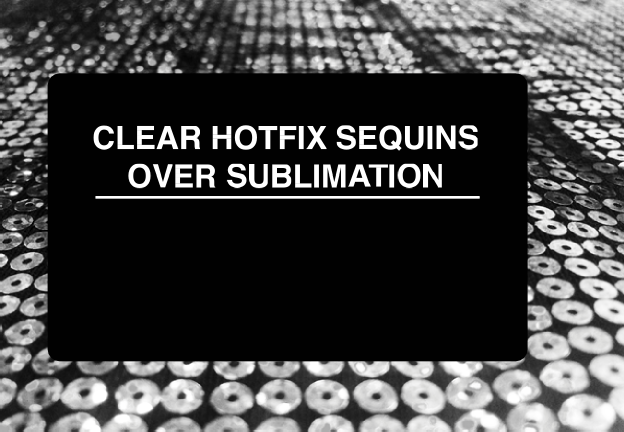 Need to make your design stand out and sparkle? Place clear Hotfix Sequins over your sublimated design to get the BLING Factor!
This process works best with white or light- colored, 100% polyester garments.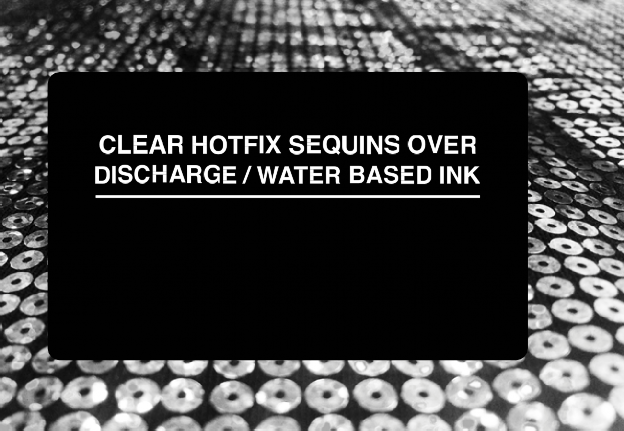 Hotfix Sequins can be placed over Discharge or Water Based ink to add an additional element to your design. This process works best on 100% cotton shirts of any color.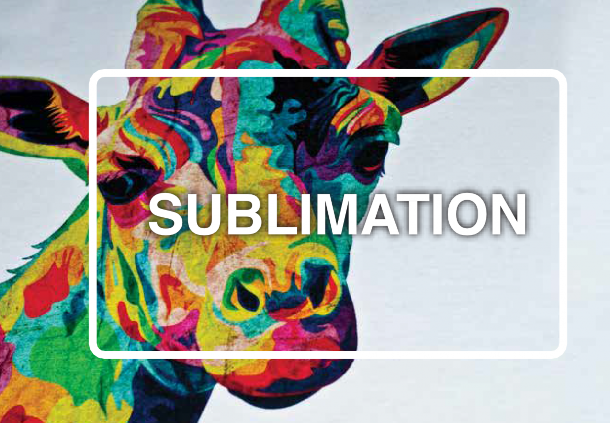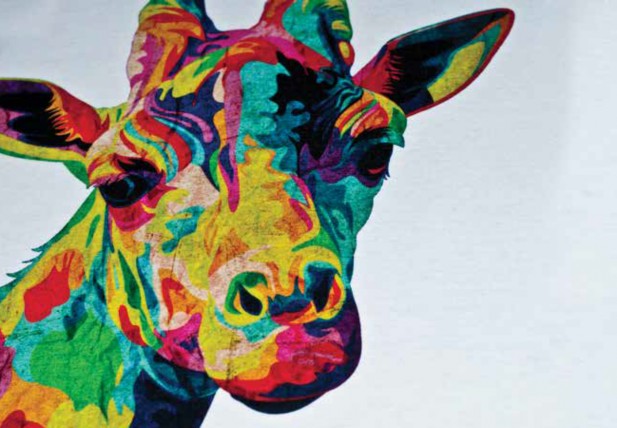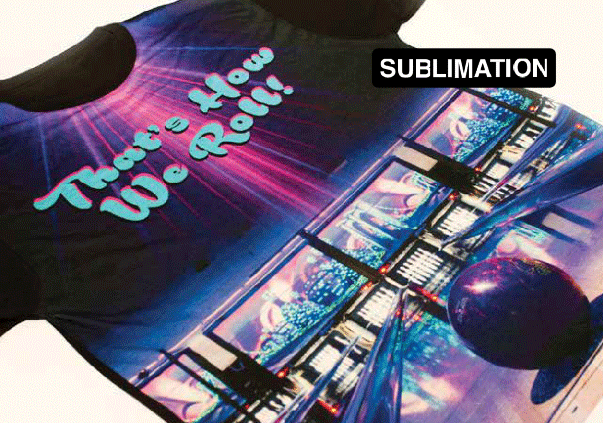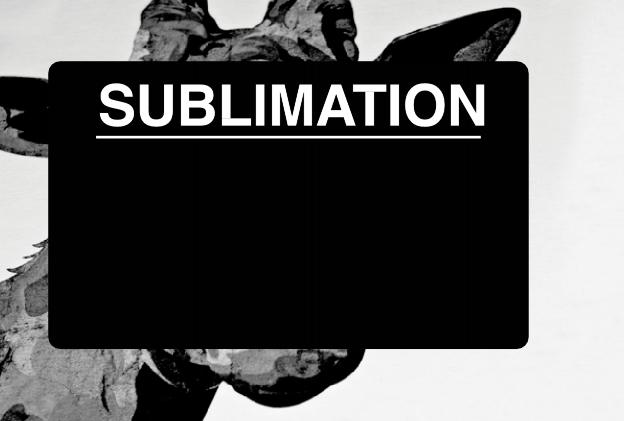 Dye-Sublimation is a digital printing process that takes full color artwork and dyes the polyester in the garment using a heat press. This process works very well for photographs or artwork with a wide range of colors. Sublimation works on white or light-colored garments that are at least a 50/50 polyester cotton blend. 100% polyester garments will give you the most vibrant colors and best result.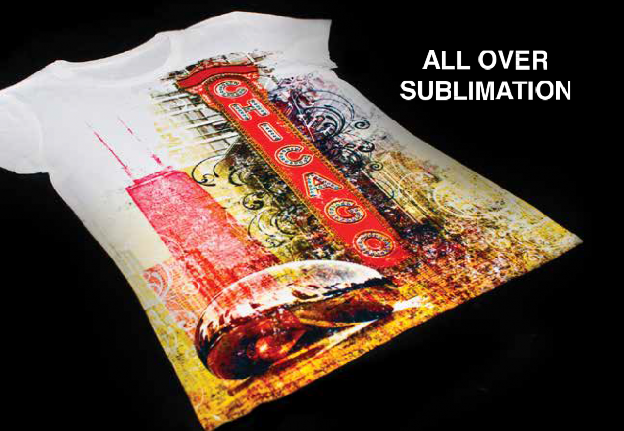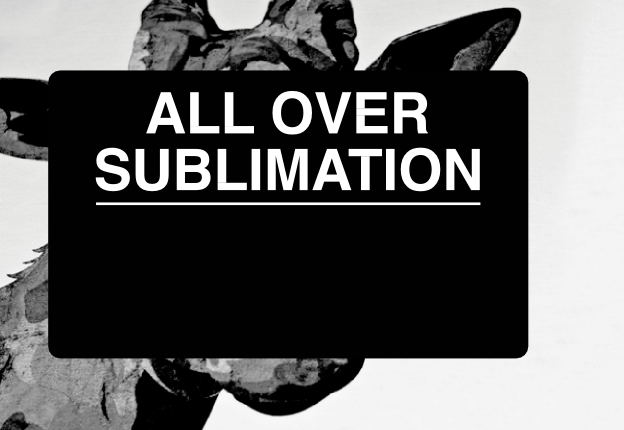 The Dye-Sublimation process allows you to print over an entire shirt. This process is done by laying the shirt as flat as possible and using an over- sized heat press to dye the sublimation transfer over the entirety of the shirt. Printing over any seams may cause skipping or fading.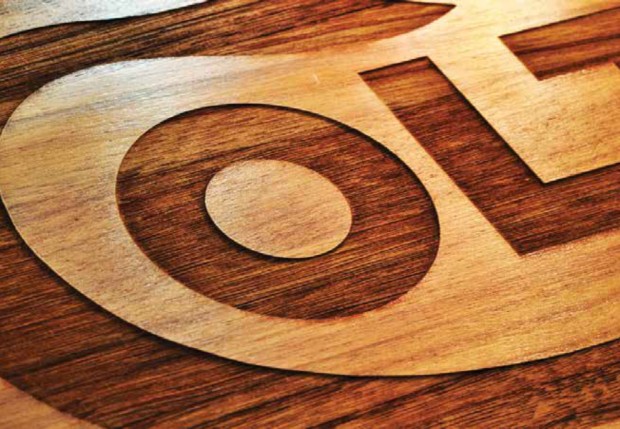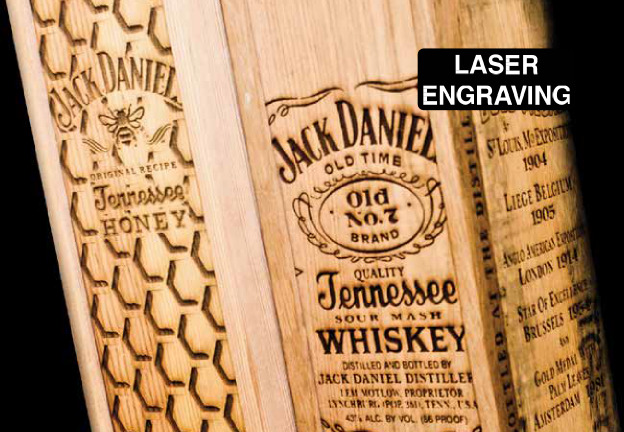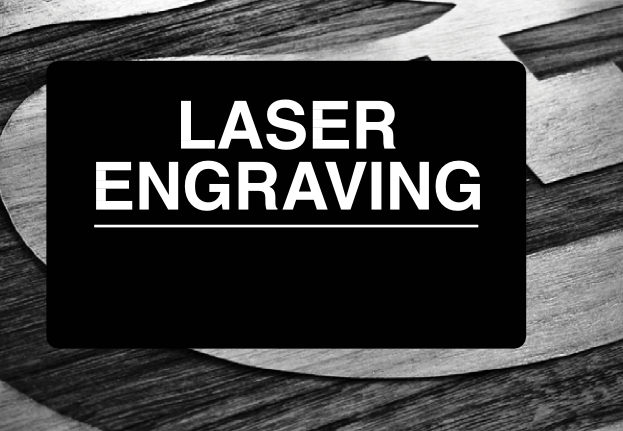 With our C02 Laser we can personalize just about anything and on most materials. The laser acts like a pencil and the beam emitted from it traces patterns onto the surface of the material.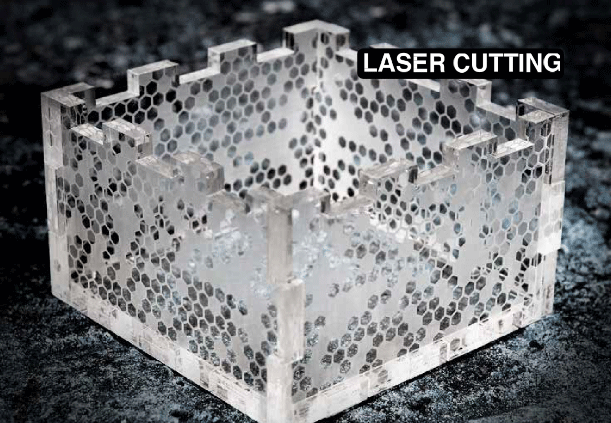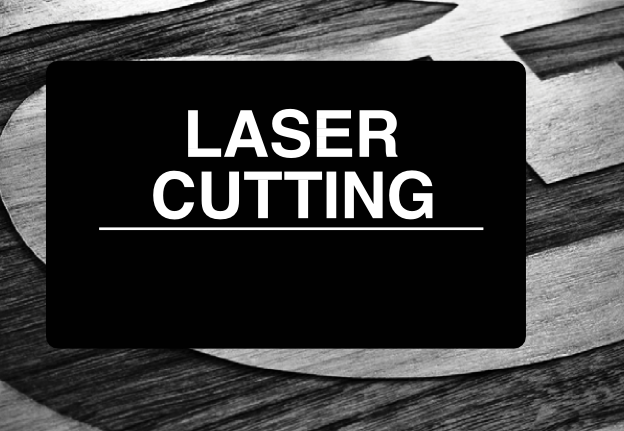 The C02 Laser is also great for cutting a wide variety of materials that we can fabricate into promotional items, allowing you to both create and personalize your products in one facility.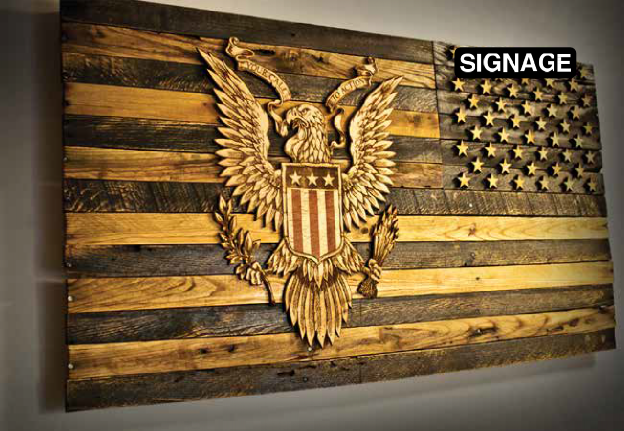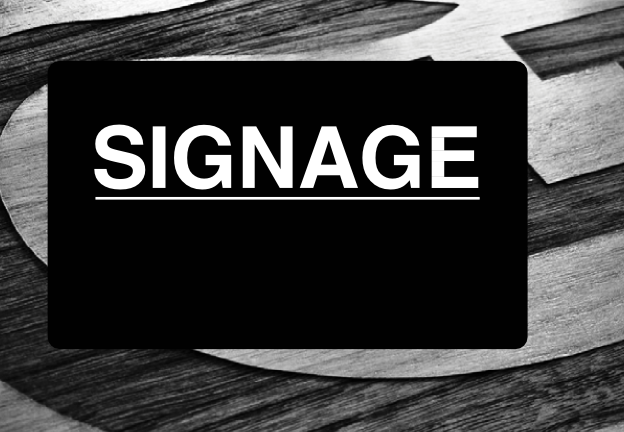 With the help of the laser and a full wood shop, we can build signs that can be completely customized.