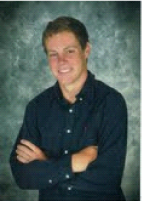 Sean Karl
1731 Ravenswood Farm Lane
Brentwood, Tn 37027
Welcome to Team Sean support website. Here you may purchase various items containing the Sean logo and support Sean and his family in his battle against Ewing Sarcoma Cancer. All proceeds from this site will go towards aiding the Karl family with medical expenses as well as educating people on this rare cancer most commonly found in children.
Sean was born on June 14, 1994. Sean attends Ravenwood High School and will graduate in Spring 2013. Sean is the oldest of three brothers. Sean and his brothers all excel in athletics. His parents are Mike and Laurie.
Sean played multiple sports and excelled in all of them. Hockey and tennis were his favorites and Sean decided to focus on tennis in 8th grade.
Sean is a Blue Chip recruit and reached as high as number 6 in the nation in 2010 and 2011 according to tennisrecruiting.net. Sean was ranked number 1 in the nation in Boys 16 USTA National rankings.
Sean has committed to the University of Tennessee upon graduation from High School.
Major Junior Tennis Accomplishments
Won three Tennessee AAA State High School Singles Titles
Won a Gold Ball in Boys 18's National Clay Courts Doubles - Del Ray Beach 2012
2011 Tennessee USTA Outstanding Junior Player
Middle Tennessee Player of the Year 2011, 2012
2011 Boys 18's Southern Closed Champion
2010 Winter Nationals Silver Ball Boys 16 singles
2010 Winner USTA National Open Boys 16 singles and doubles
2010 Kentucky ITF Singles Finalist
2010 Easter Bowl 4th place boys 16 singles
Sean has been playing ITF's and Futures tournaments in 2011 and 2012.
Sean was diagnosed in late October, 2012 with Ewings Sarcoma after experiencing pain in his back, two weeks after playing a tournament in Texas.