Click a swatch below to change colors.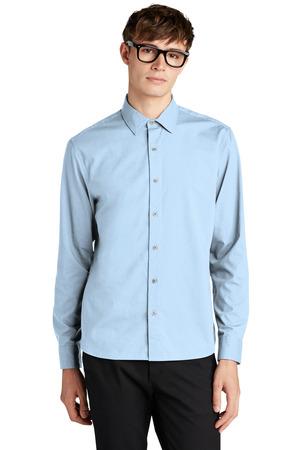 Mercer+Mettle™ Long Sleeve Stretch Woven Shirt MM2000
With smart tailoring and a modern fit, this shirt will follow your every move, day or night. Topped with rimmed buttons and a back yoke seam, the solid fabric has a subtle, heathered look thanks to its end-on-end weave.
Fabric+Weight
3.4-ounce,56/36/8 cotton/poly/spandex end-on-end (Air Blue and Gusty Grey)
3.5-ounce,56/36/8 cotton/poly/spandex (solid colors)
3.8-ounce,56/36/8 cotton/poly/spandex (White)
Features+Benefits
Easy care
Open collar
Includes removeable collar stays
Rimmed, satin-finished buttons
Back yoke
Gusset detail