Uniforms fleece jackets & vests are still available.

Uniform Fleece Jacket (Royal or Navy Blue) - $45 (XS sizes now available for Pre-K & K)
Uniform Fleece Vest (Navy Blue Only) - $35
Prices are effective as of 10/1/18 & inclusive of WA Sales Tax.
Thank you for your Spirit Wear Orders!
If you would like to order more, email Jenny at info@embroiderrific.com.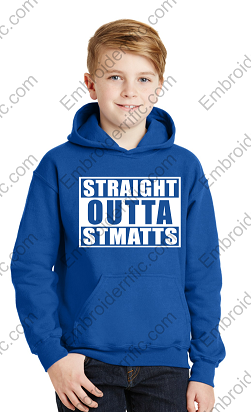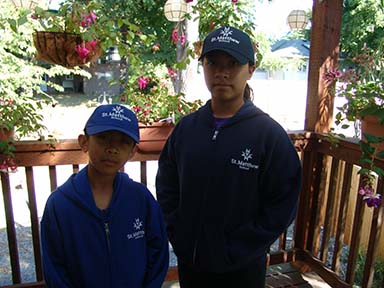 These embroidered ZIP-UP HOODIES ($35) can also be worn on Spirit Day. Available in Royal or Navy.


ST. MATTHEW SWAG
We're proud to offer a complete line of embroidered apparel, bags & hats for the entire family.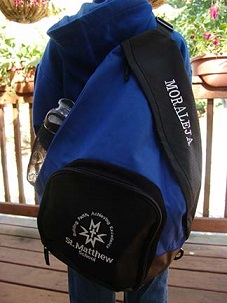 Sports Bag (has a separate ball compartment) - $26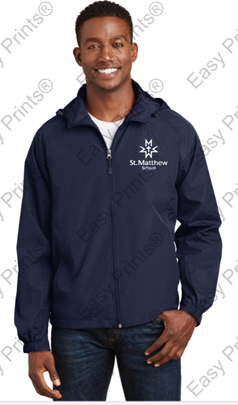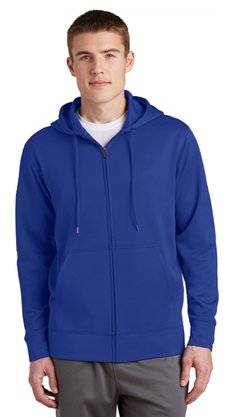 Raincoat (Men's Sizes; Navy)-$43 Sportwick Hooded Fleece Jacket (Men's Sizes; Royal)-$43
Note: The special price of $43 for the Sportwick Hooded Fleece Jacket (ST238 in this catalog) only applies to Royal Blue. The Navy Blue option is priced higher at $50.
Baseball Hat (Royal or Navy) - $16
Tote Bag - $20
ALL ITEMS CAN BE PERSONALIZED.
** For more detailed/technical information, please click the product links on the left. **
TO ORDER: Send this completed ORDER FORM to the school office along with your cash or check payment (payable to St. Matthew School).
FOR QUESTIONS: Email info@embroiderrific.com