SHOW YOUR ST. MATTHEW PRIDE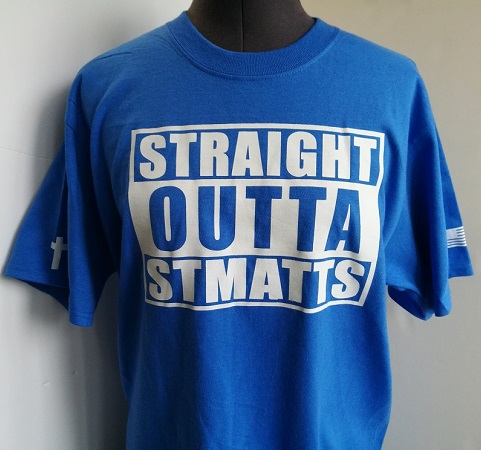 100% Cotton T-shirt - $10 (Limited Quantity) - Order via Etsy now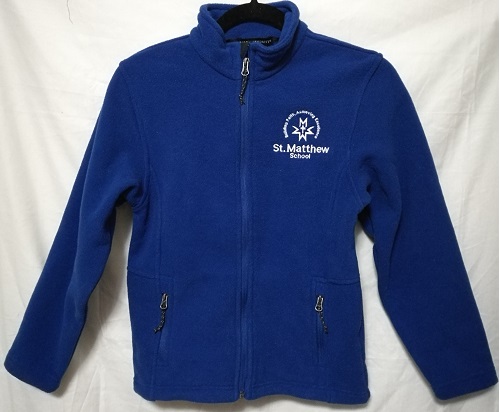 Uniform Fleece Jacket (Royal or Navy Blue) - $40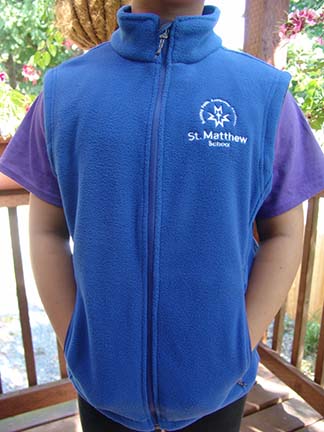 Uniform Fleece Vest - $30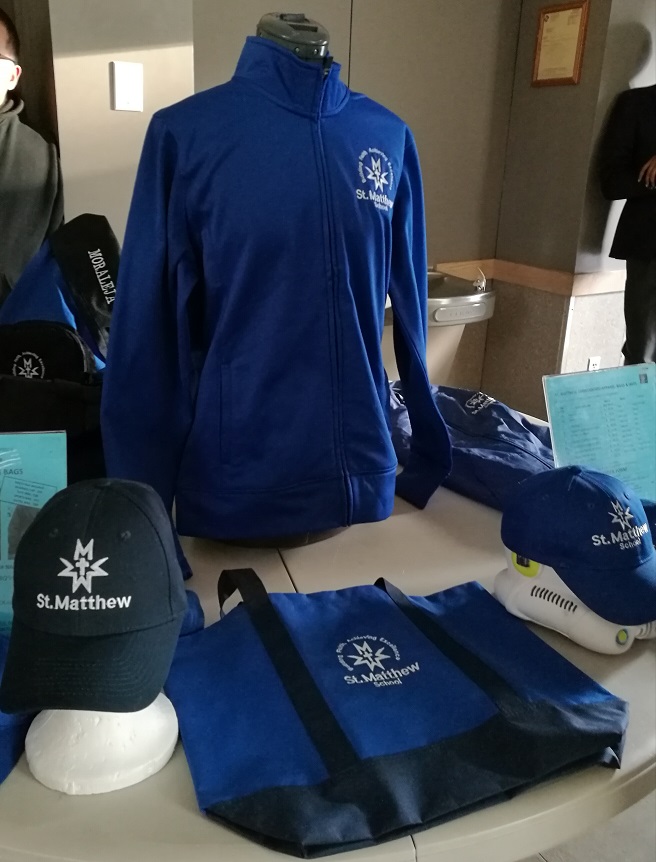 Baseball Hat (Royal or Navy) - $16
Tote Bag - $20
Sportwick Fleece Jacket (Youth & Adult Sizes; Royal or Navy) - $40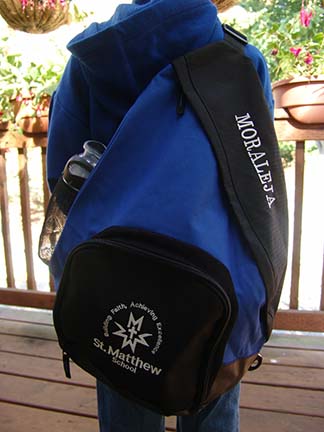 Sports Bag (has a separate ball compartment) - $25
Embroidered hoodies (can be worn on Spirit Day) - $30
** For more detailed/technical information, please click the product links on the left. **
2 WAYS TO ORDER:
1. ONLINE - Order via Etsy (link) and pay using a credit card. The items will be delivered to your child's classroom on the first week of school.
2. When school starts, you can send cash or check to the school office (payable to St. Matthew School) along with the order form which can be printed from the link below.
For questions, contact Jenny Moraleja at jenny.moraleja@gmail.com or 206-790-5600.