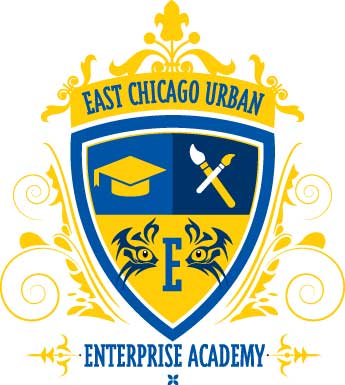 Welcome to the East Chicago Urban Enterprise Academy uniform site!
Products detailed on this site are the approved school apparel available for purchase.
Electronic Payment options are available upon your order checkout, and your order will be shipped to your address provided once it is completed. Usually takes about 10 business days.
NOTE: The logo above is what will be embellished on the apparel.

K-5
Grade 6 - 8
Ties
All purchases are final. No returns or exchanges can be made, as products are made custom to your order. The school does have a size range if you are unsure of the sizes you would need after reviewing the spec sheets provided on this site with each product.