Welcome to the Gerke Excavating Online Staff Store!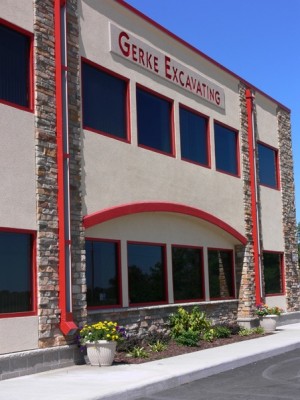 Earning or purchasing your Gerke staff apparel is now easier than ever with our online store. Your purchases will be submitted directly to Gerke for review and approval and based on your choice at check-out, payment will be deducted from your safety points or through a payroll deduction. Please indicate at check-out if you will be using any safety points (1 Safety Point = $0.30).

How To Order:
1. Browse through the catagories on the left and see what we have to offer. Please note, all items will come embroidered with the Gerke Excavating logo. Should you have individual questions or needs please contact Erin Dawley with Gerke Excavating.
2. Navigate to the products you wish to order.
3. Add the items you wish to purchase to your cart by choosing the "Add to shopping cart" button
4. Once you have selected all your items, click on "View Cart" and click "Submit Shopping Cart"
5. Fill in all of the required fields and click "Send" to submit your order. Please note, no payment is required at the time of order and after approval your payment will be collected via Gerke through your earned safety points or a payroll deduction.